Drilling machines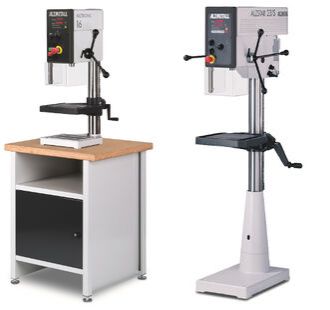 Drilling machines
Drills made by ALZMETALL are particularly distinguished by the following features:
At the company's own foundry, the extensive know-how 'made in Germany' allows the drilling machines to have their own unique column cross-section.
+ Minimal recoil from drilling force
+ Tilting of drill axis to axis far below standard DIN specifications

Special connection between drill head and column ensures a high-quality right angle to the drilling platform.

Continuous exchange of innovation and design as the company also manufactures processing centres and special machinery for drilling and cutting.