Smart Factory Training at Palm Beach State College
An Industry 4.0 program in close cooperation with industry in South Florida
Close collaboration with the industry is important to Eva Suarez. As department chair for Engineering Technology at Palm Beach State College, she has a clear mission: "I don't want to be training in an ivory tower," the professor emphasizes.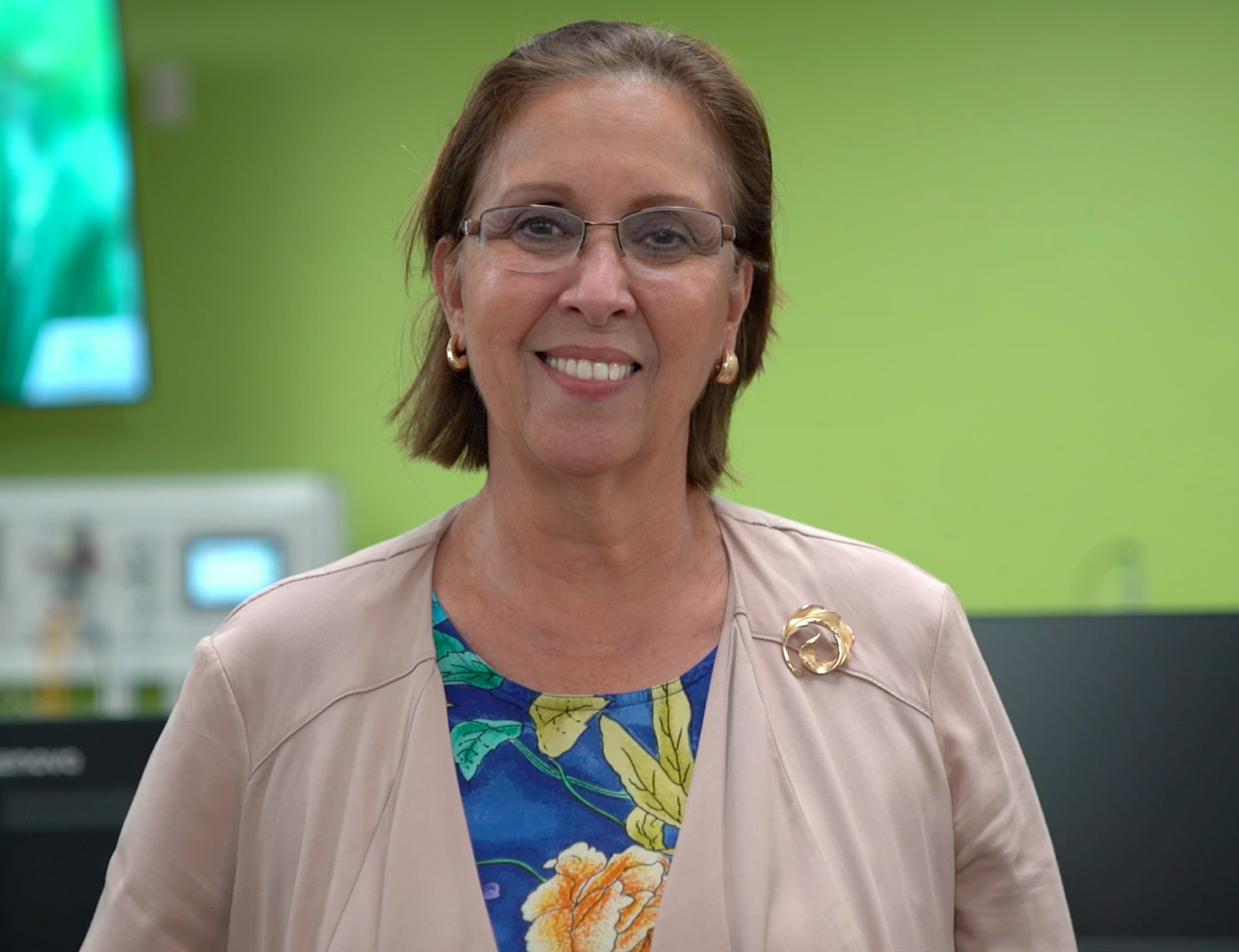 "Our degrees aren't really worth anything until they're relevant to companies, especially locally."
Eva Suarez, professor and department chair of Engineering Technology at Palm Beach State College
To learn what industry is expecting from colleges, Suarez and her team contacted companies and listened. And the industry partners answered and outlined what knowledge, skills and abilities future graduates must have.
"Our initial conclusion was that the demands are changing as much as the industry here in the region is changing as a whole," reports Rick Reeder, Program Grant Director. That change is happening very positively in South Florida. With a successful program, the Sunshine State, in particular Palm Beach County where the college is located, touts this targeted workforce training to help convince companies to relocate to the region. With these new companies, the demand for skilled workers is also growing. "Almost all companies have reported that they are looking for well-trained technicians in the field of Industry 4.0 or mechatronics," says Reeder, who adds, "The jobs are there and it's up to us to qualify students for these positions."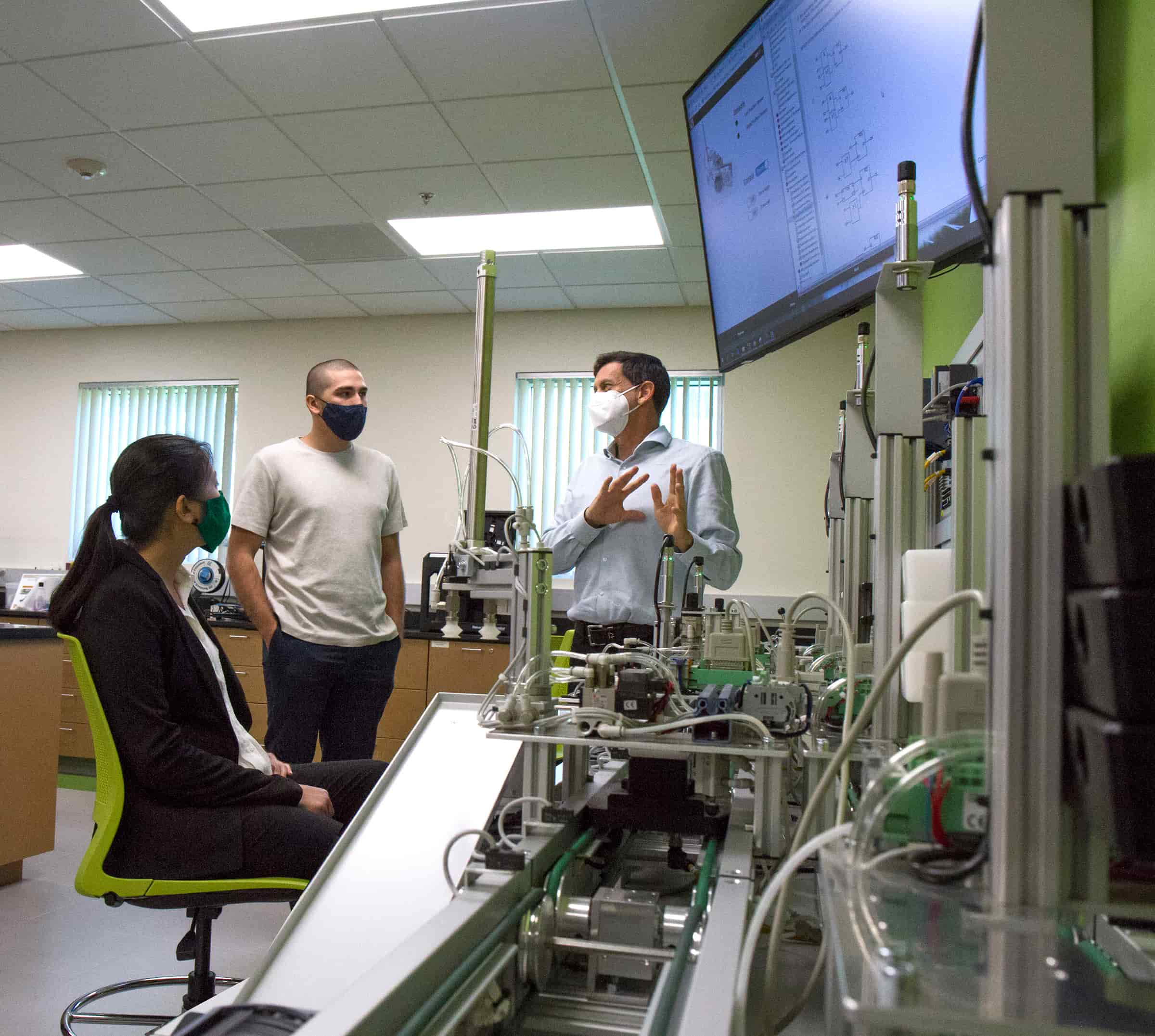 Two labs to meet industry expectations
The requirements profile that emerged from discussions with industry was a key component in planning the new Industry 4.0 program. "We incorporated these considerations into everything from curriculum to lab equipment to faculty and staff," Reeder reports. In addition, because Palm Beach State College educates 47,000 students at five different campuses, the team faced another challenge. "The distances here in Palm Beach County are long, and we knew we couldn't offer the program in just one location," Reeder recalls. "This is why we planned with two labs straight away."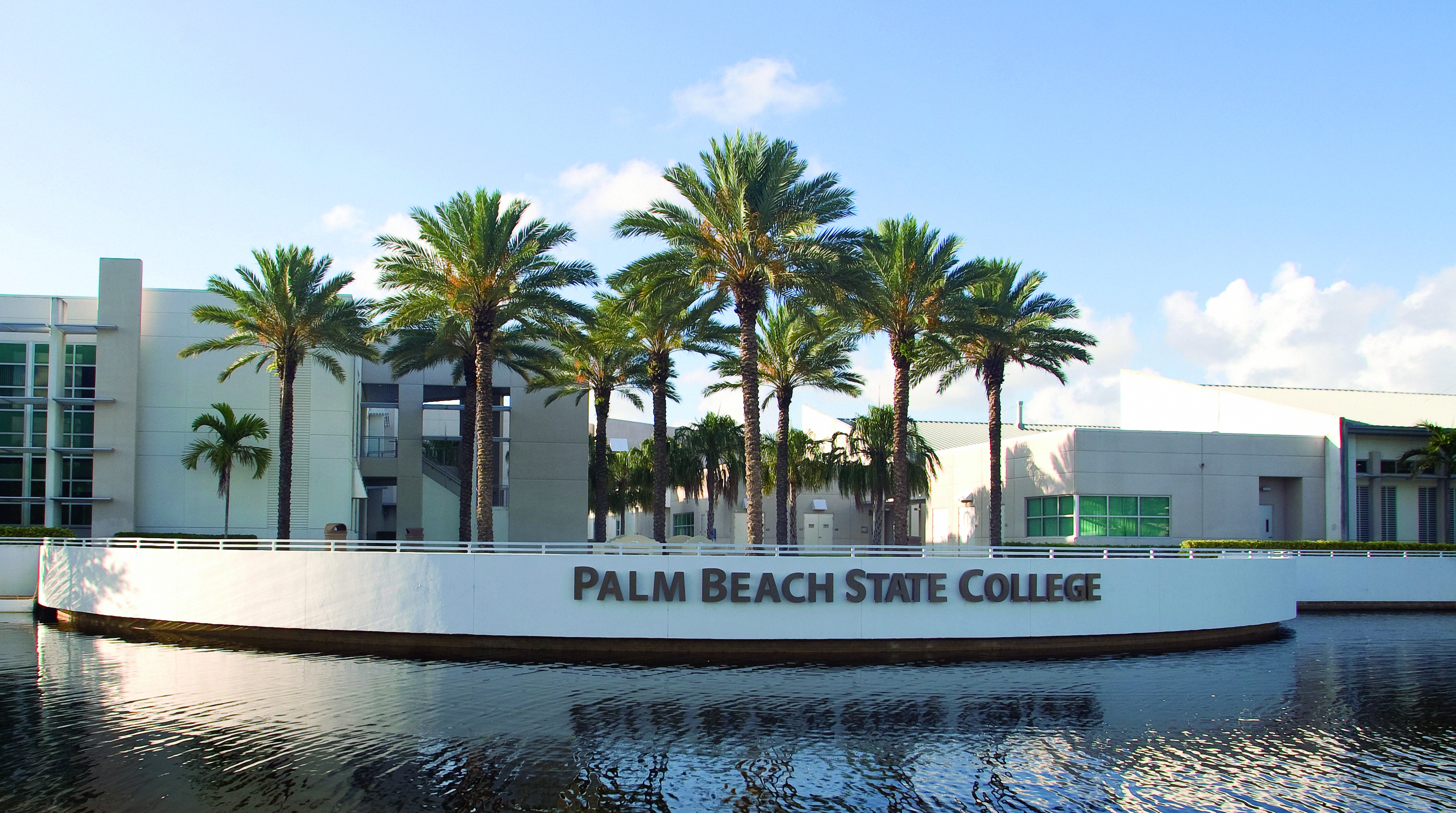 "For us, it was the largest investment we've ever been granted," Suarez reports. Accordingly, it was important to the team to meet industry and regulatory expectations as well. "We therefore looked very closely at the equipment offered by the various companies and came to the conclusion that the Lucas-Nuelle systems for Industry 4.0 stood out in terms of quality and modularity." The fact that the college already gathered good experience with Lucas-Nuelle Power Engineering Systems was added as an argument. "The most important reason for choosing the Lucas-Nuelle labs was our discussions with industry," Suarez emphasizes.
"The systems give students hands-on experience. They can see the components and work with them. That came closest to our goal of students being able to start on the job immediately after completing our program, without hours of additional training from the employer."
Swift project implementation puts college at spearhead of change
"What we're also very pleased about is the fact that we were able to implement the project in just a few months," Reeder says. "This was not expected and is due in large part to the strong service provided by Lucas-Nuelle and it enables us to be at the forefront of developments in this field of college education here in South Florida."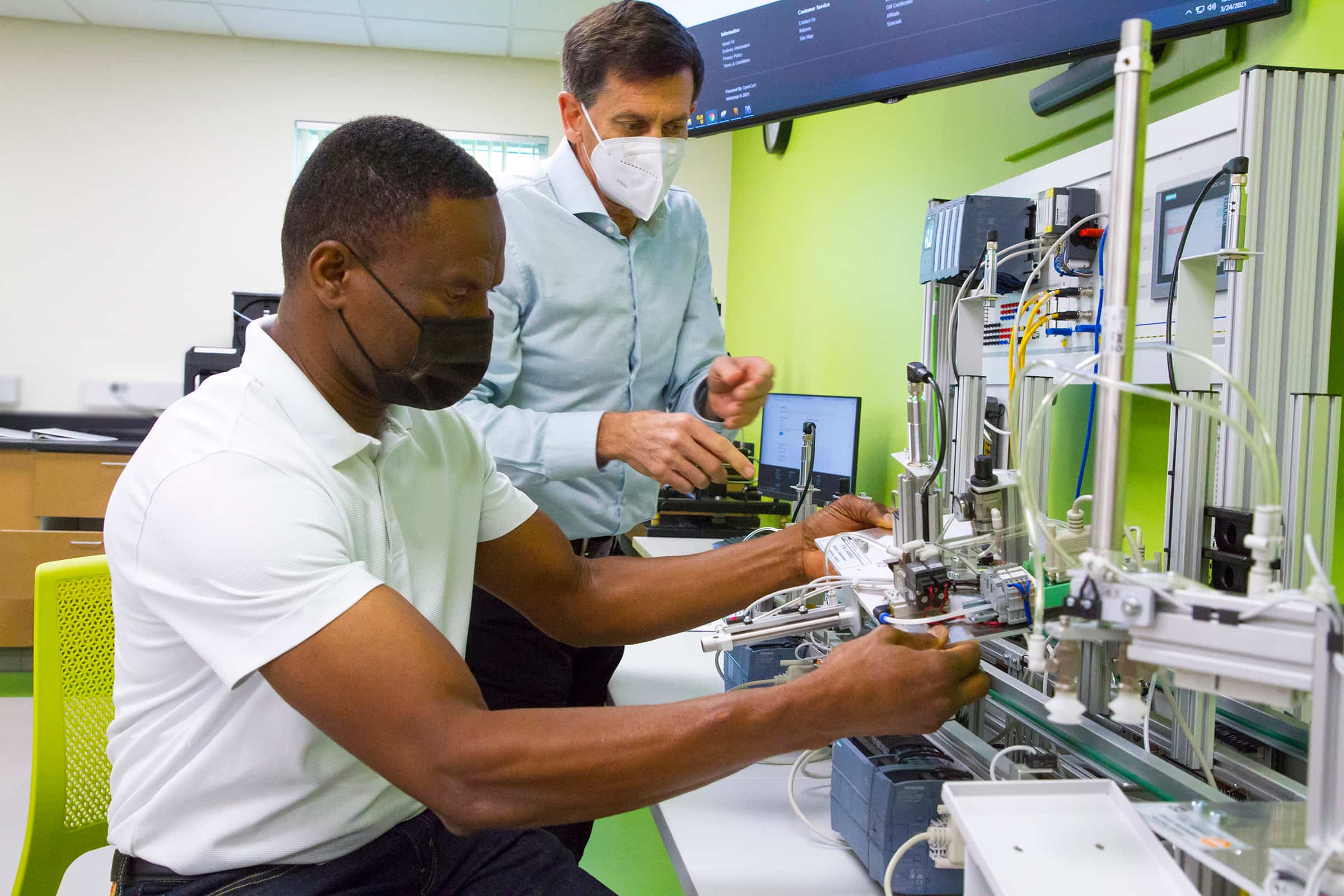 In order to quickly make the best use of the new equipment, the team is using the time available due to the coronavirus pandemic for beta testing. Two students at each campus are preparing to deploy the Industry 4.0 equipment with Suarez and the faculty. "One of our very talented students has already developed detailed work instructions for the other students," the professor is pleased to report. Reeder also finds the overall impressions from the tests very positive and emphasizes, "The hands-on activities reinforce the theoretical learning and help students analyze the theoretical elements when things go wrong."
The college is now very well prepared to meet the demands of local industry
"Developing practical, mechatronic skills for advanced manufacturing and robotics must ultimately be our central goal," Suarez confirms.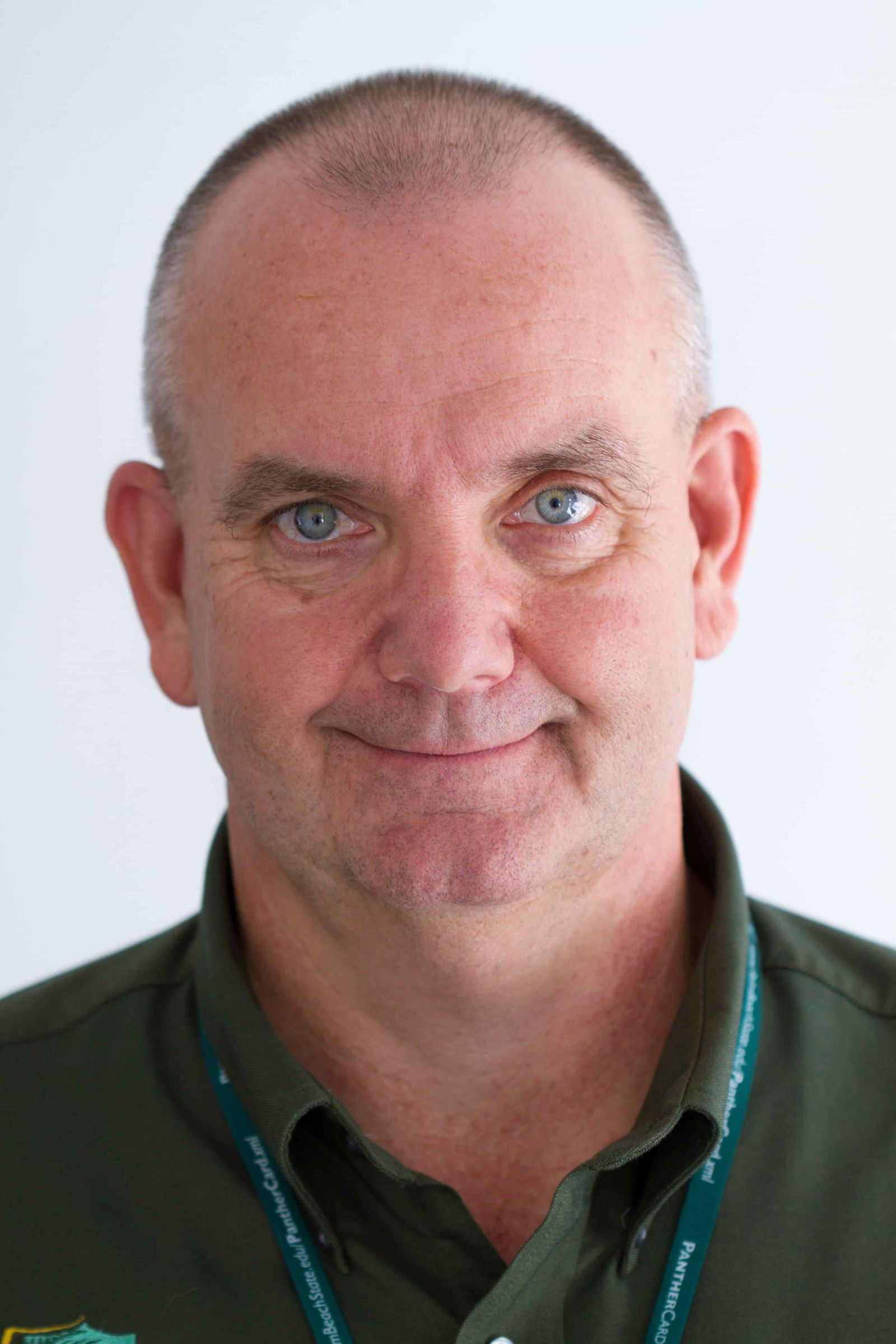 "And in a world of specialization, it is our job to translate the various topics into specific practical skills."

Rick Reeder, program grant director for Engineering Technology at Palm Beach State College
With the new program, Palm Beach State College is now ensuring that students' credit certificates and associate degrees represent just such skills. In this way, the college is reinforcing economic development in Palm Beach County. Suarez and her team are sure that they are going to meet the needs of industry through their new program and in the new laboratories.

Completion of the Industry 4.0 project in Florida in spite of the difficult COVID-19 situation
"Projects like the one at Palm Beach State College make me and the entire team at Lucas-Nuelle Inc. proud. A professional and long-standing customer relationship is the best testimony that our state-of-the-art products, as well as our service and consulting, are hitting the nerve of the industry. The entire Lucas-Nuelle Inc. team in Williamsburg, VA guarantees customer service throughout North America. This is also how we managed to complete the Industry 4.0 project in Florida on schedule, despite the difficult COVID-19 situation. I am particularly pleased that we are now able to convince more and more teachers of our solutions in the field of Industry 4.0, in addition to the great successes we have recently achieved in other specialist areas.
We will continue to promote our idea of a "blended learning" concept that combines industry-related products with a digital curriculum while offering excellent value for money. Our goal remains to ensure that as many American students as possible can benefit from this unique approach at home or in college."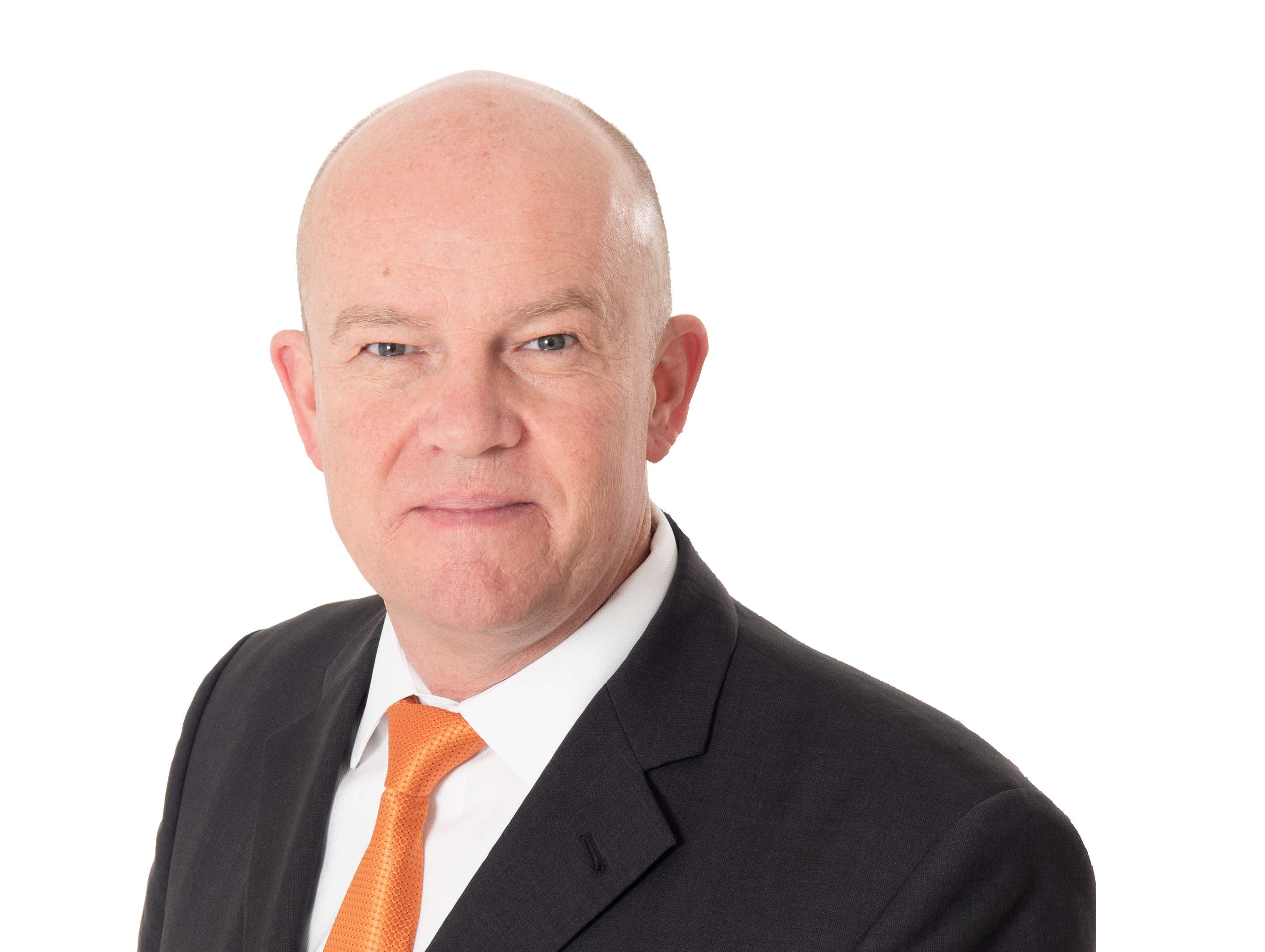 Gerald Schex, Board of Directors, Lucas-Nuelle Inc. USA