Let's talk about Green Education
At Future Talk 2020 of the WorldDidac Association we spoke about "Greening Education". The focus of his contribution is on Technical and Vocational Education and Training (TVET).
We would like to take the opportunity to talk about our thoughts on "Greening Education", what our training systems contribute to this purpose and how we as a company try to operate sustainably.
What Greening Education means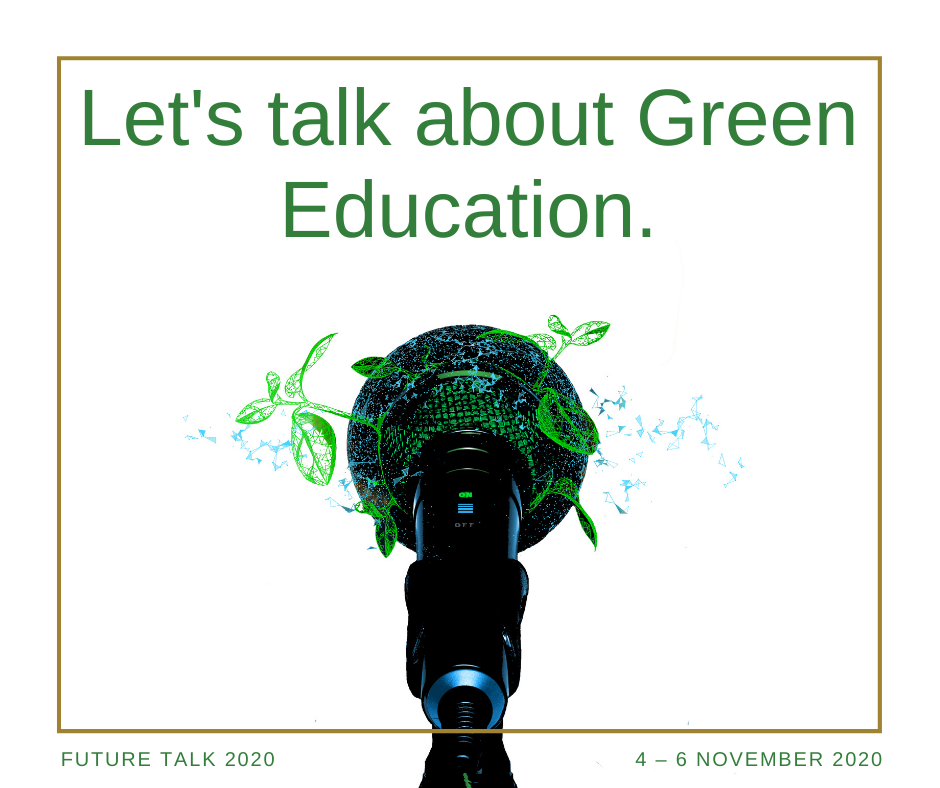 For vocational schools, universities and training centers, "Greening Education" means nothing less than making sustainability for future generations the focus of all their work. Whether in the design of the curriculum, the operation of buildings and learning spaces, or even in relation to behavior as an organization: Every student and teacher must develop a profound understanding of how their professional actions interfere with the sustainable principles of nature and why ecological concepts are closely related to a social society. What sounds like a challenge in the first place, at second glance offers opportunities: In no other field can trainers and instructors save more costs, leave more impact and, above all, teach learners more distinctive skills. The past UN Decade of Education for Sustainable Development laid important foundations for this change. However, the decade ahead will show whether we can make this change in education in step with digitization. The Future Talk 2020 of the WorldDidac Association in cooperation with UNESCO-UNEVOC is pursuing this question. The event will take a special look at the contribution of TVET to this development. As a leading specialist for training solutions in this area, we are making our contribution.
Training systems promote the implementation of sustainable technologies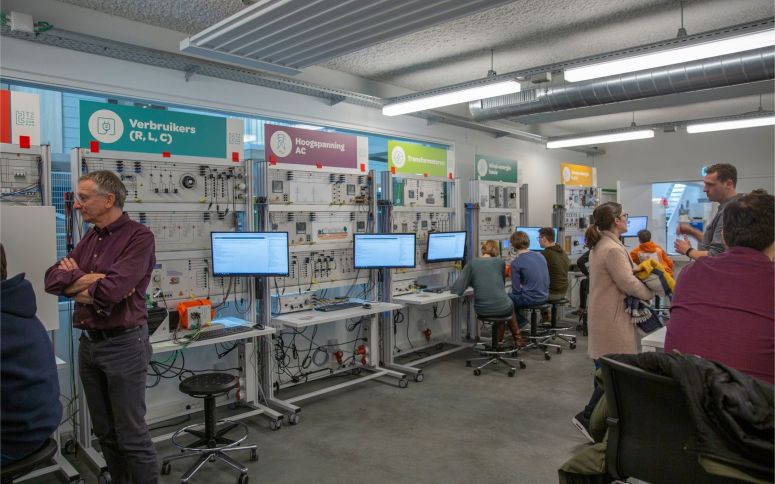 With regard to the topic of sustainability, commercial and technical education and training has the advantage that resource efficiency and technical progress are inseparably linked. Lucas-Nülle translates this progress using our training systems for technical training. In this way, we help teachers, trainers and lecturers around the world to map sustainable technologies in the laboratories at an early stage. The relationships between technology and resource consumption are also the subject of numerous learning units in our software courses. Be it in power electronics, automotive engineering or automation technology.
In this context, our training systems from the field of renewable energies and the digitalization of energy networks play a special role. With Lucas-Nülle, engineers around the world learn the principles of sustainable energy management. In addition, more and more universities are using our systems in research. We are proud that we are thus taking our share of the research into the energy management of the future.
Pioneers on the subject of "Digital instead of paper
More than twenty years ago, we started to digitize our learning units on a large scale. Even in the 2000s, paper no longer had to play a role in working with many Lucas-Nülle systems. We have closely supported many of our customers in implementing this change. This makes us the absolute pioneer in the field of digitization of TVET.
Learning it by Living it: What we do.
We have also been implementing sustainable measures at our headquarters in Cologne, Germany for many years. Since 2011, for example, we have installed a PV system that provides the company with a self-sufficient power supply. Just one year later, we have already installed the first charging station for electric vehicles. Since then, visitors and employees can charge electric vehicles free of charge. Last but not least, we have reduced the use of plastics for our shipping to an absolute minimum and have also recently switched the adhesive tape to a paper-based alternative. By promoting e-bike leasing and the possibility of working mobile, we also support our employees in improving their private environmental balance.
Finally, we would like to make you an offer: If you would like to illustrate the topics of sustainable energy management in your teaching lessons, you can take part in one of our webinars on renewable energy technology free of charge. Just contact us, we will be happy to support you.