Air brake system in commercial vehicles
Air brake system in commercial vehicles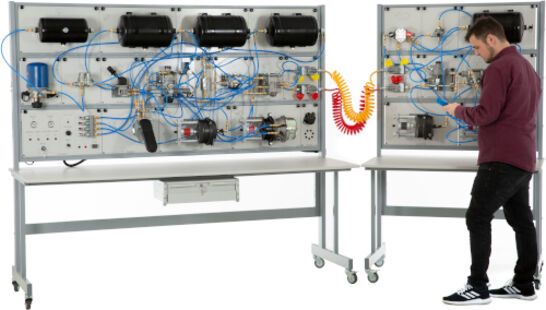 Air brake system in commercial vehicles
With the air brake, the required braking force is achieved exclusively by means of compressed air. Brake boosting, as in a passenger car, is no longer necessary.
The compressed air is generated, regulated and stored by the compressor, air dryer, pressure regulator and reservoir. By means of various pistons and cylinders, the pedal force is sensitively transmitted to the friction linings.
The air brake is used on medium-weight and heavy commercial vehicles and buses. The reason is that these vehicles have to brake twenty times the total weight of a passenger car.