Wiring harness repair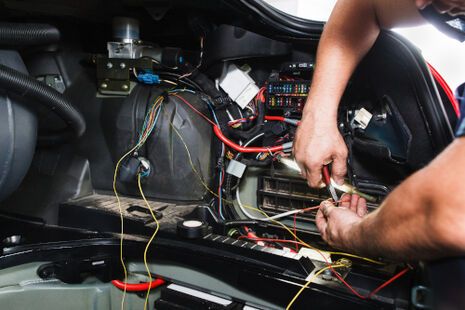 Wiring harness repair
A core competence of automotive technology is the repair of the cable harness, which is required almost every day in the workshop. There are numerous reasons why a repair of the cable harness or individual wiring harnesses may be necessary.
This task is made more difficult by the increased complexity and sensitivity of the entire wiring harness. Smaller cross-sections of wires and terminals, high transmission speeds of sensitive signals, increasingly restricted access and complicated, networked electronics increase the degree of difficulty accordingly.
Hint:

In principle, this equipment can be used with any training system that has cabling through 4mm safety cables. In this case, the cables are replaced by the self-assembled cables.
We recommend the equipment for the following training systems:
Modular motor management

Modular lighting